Identifly is a complete biometric and identity management solution designed specifically for aviation. Providing identity verification and biometric identification Identifly enables a contact-free self-service passenger process for every step of the journey.
Once enrolled, a passenger uses their face as their single token for passing through each airport checkpoint - no need to present a boarding pass or passport.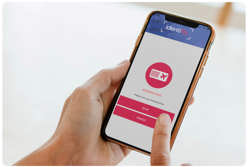 Mobile Application
The Identifly Mobile enrolment app is available for IOS and Android and enables off-site enrolment. A variety of flows collect passenger flight and personal details alongside biometric information, allowing passengers complete enrolment into the biometric identity system before stepping foot in the airport.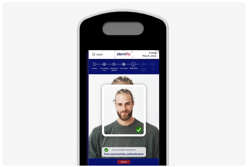 Device
The versatile facial recognition Device enables both touchscreen and contactless interactions with the passenger. With a front screen and optional rear, it offers flexibility to suit a range of checkpoints.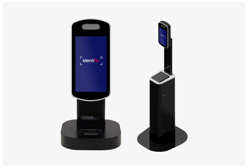 Device Mounts and Peripherals
To support a wide range of applications, the Identifly Device can be paired with a variety of peripherals and mounts. Peripherals include barcode readers, document scanners, printers and sensors. Out selection of mounts include Floor, Desk, Pole, Wall, and Arm Mounts, with height-adjustable options and various fixing mechanisms.